Yellow gold may have a rep for looking dated, but the classic metal is making a comeback (along with vintage-inspired rings in general!). What's the appeal of this pure form of gold? It's about as low maintenance as it gets. Yellow gold is the most hypoallergenic gold, and is easier to clean than white or rose gold. Not to mention, it's priced lower than other fine jewelry metals like platinum. Whether you're in the market for a modern take on a old classic, or looking to give off a fabulous nostalgic vibe, we can't get enough of this trend!
Check out our favorite yellow gold engagement rings below!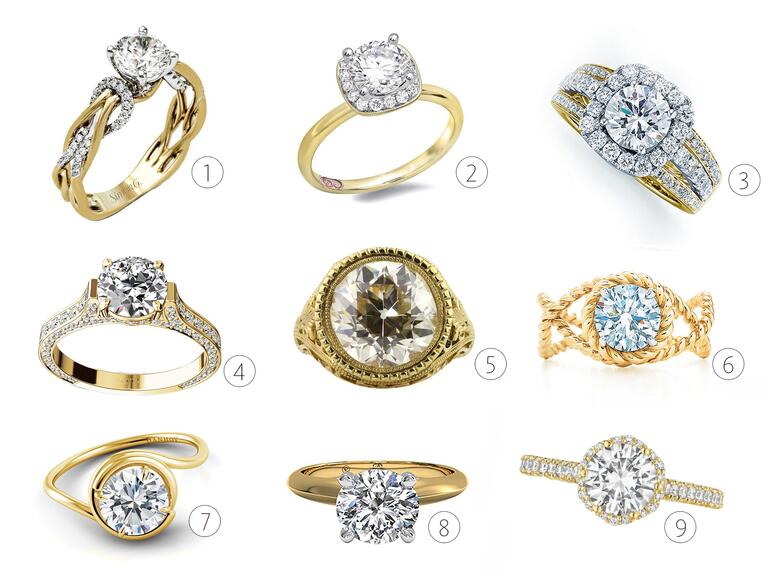 1. Ring by Simon G Jewelry 2. Ring by Demarco 3. Ring by Frederic Sage 4. Ring by 25karats 5. Ring by Mark Broumand 6. Ring by Tiffany 7. Ring by Danhov 8. Ring by Ritani 9. Ring by Tacori
WhoSource: The Knot – Yellow Gold Engagement Rings are Making a Comeback!